Daniel Hannan, European MP, on the left-wing British National Party (BNP):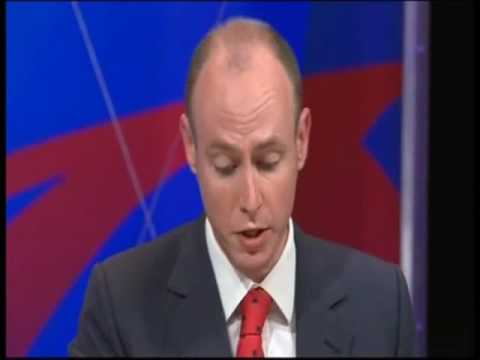 Although they are frequently referred to as a "far right" party, their policies, like those of their Australian counter-parts, are essentially left wing.  Hannan writes in a piece on the same subject:
As Hayek wrote in 1944 in his brilliant chapter on "the socialist roots of Nazism", the dispute between fascists and socialists is a dispute between brothers. Labour and the BNP are, in a sense, competing for the same sort of voter: one who believes in the power of the state. The one kind of voter whom both fascists and socialists regard as beyond persuasion is the small-government Tory.
Daniel blogs here and has some great youtube videos.  For example, here is he explaining the essence of these so-called "bailouts" and "stimulus" packages: