There has been a lot of discussion for some time around Australian cricketer Michael Clarke's Arabic-language tattoo.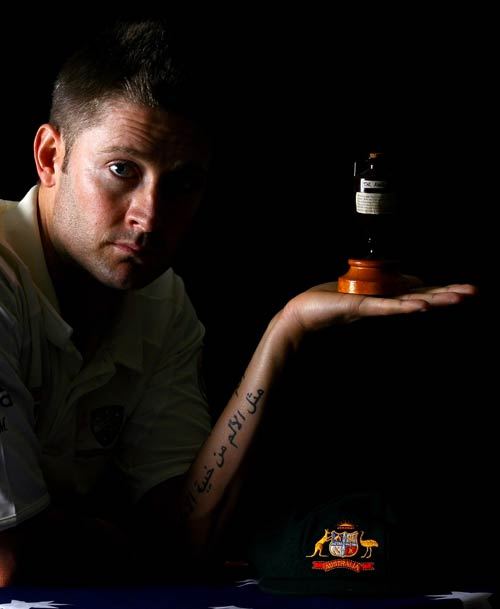 Abu Eesa explains what it means:
After looking at a few pictures it is clear that both lines say:

ألم الإنضباط هو شيء مثل الألم من خيبة الأمل

This can be translated as:

The pain of discipline is something similar to the pain of disappointment

Now it's pretty obvious that this is a poor statement because as we all know there is simply no comparison between the two with disappointment being far worse; a quick google search shows that quite a few people have been trying to work this out over the last year or two and all of them have been puzzled over its exact meaning, with the majority of them actually translating it as:

"The pain of discipline is nothing like the pain of disappointment."

Now this makes sense, fits the sport, fits his profile, fits the Aussie maxim in cricket. The only problem is that the Arabic doesn't translate to this i.e. the Arab who wrote it has clearly completely messed it up and left out the negating word "laysa"!

This is absolutely hilarious, especially considering that Clarke is a big tattoo fan, thinks it was really stylish of him to stick his motto in an exotic language, and thinks that he's got a good job done.